Complete Visibility.
Real-Time Detection.
Intelligent Response.
Take control of your cloud security with ExtraHop Reveal(x) Cloud, a SaaS-based network detection and response (NDR) solution that helps organizations scale their enterprise while effectively managing risk. Reveal(x) Cloud provides inside-the-perimeter threat detection, guided investigation workflows, and integrated automated response capabilities across Virtual Private Clouds (VPC) and workloads.
With cloud-native continuous packet capture in Amazon Web Services, Reveal(x) Cloud reduces the amount of time, effort, and money required to perform packet-level analysis. AWS customers can also choose our Reveal(x) Amazon Machine Image (AMI) solution which allows customers to deploy a Reveal(x) virtual appliance within their VPC.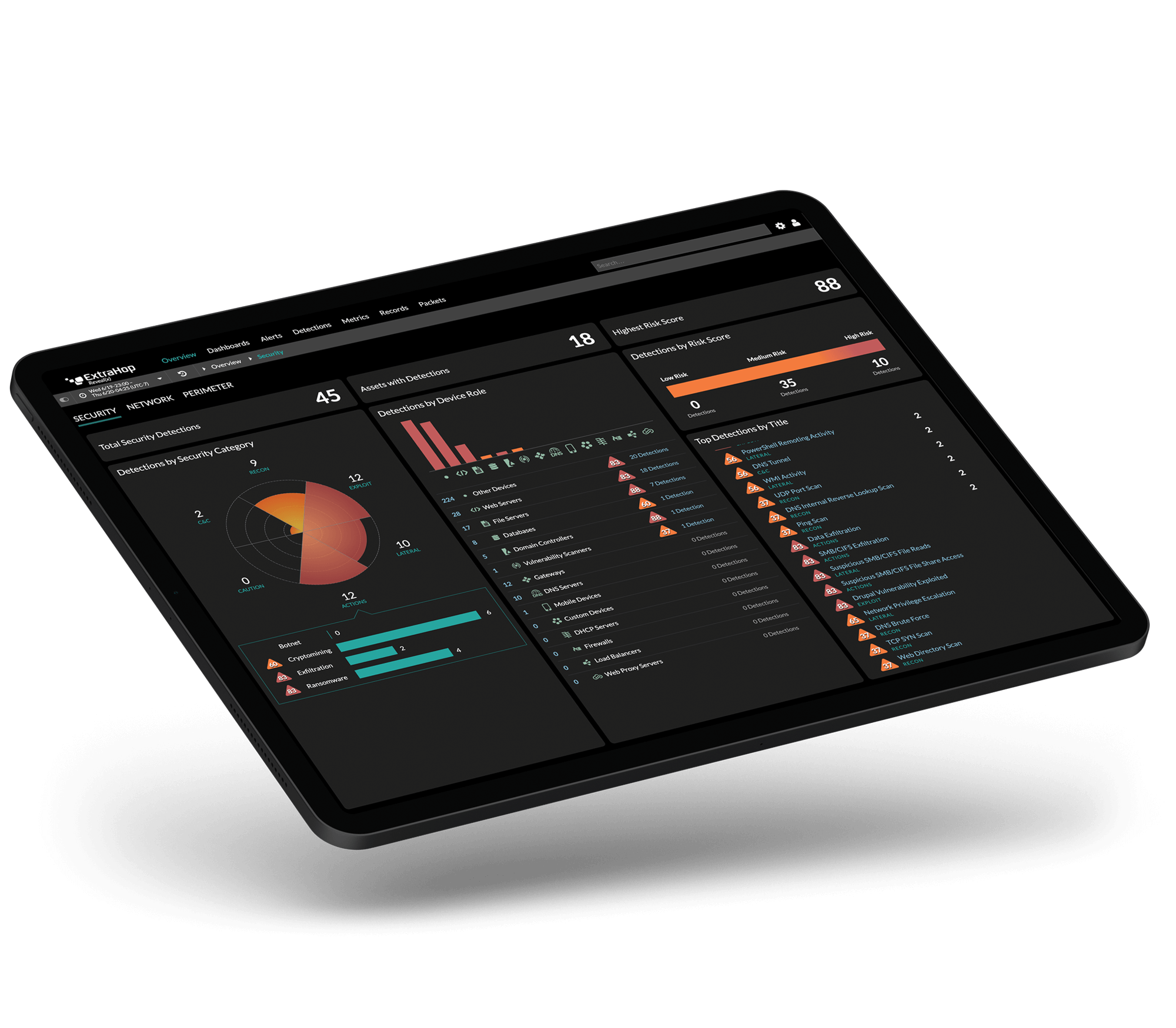 Cloud-Native Security
for the Hybrid Enterprise
---
ExtraHop Reveal(x) Cloud deploys immediately and requires no configuration or operational management. As soon as Reveal(x) Cloud is deployed, you'll gain continuous asset discovery and classification, real-time analysis across all workloads, threat detection backed by machine learning, and visibility into SSL/TLS encrypted traffic. Reveal(x) Cloud scales up and down with your business, no hardware or maintenance needed, and leverages Amazon VPC Traffic Mirroring to give you full visibility into on-premises and cloud infrastructure through a single, intuitive interface.
Learn how it works in the Reveal(x) Cloud Technical Deep Dive.
Instantly and automatically discover all cloud workloads with zero operational management
Analyze cloud-based application content and payload in real time, with SSL/TLS decryption at scale
Easily investigate threats with ML-driven detections plus integrations with orchestration platforms & more
Rise Above the Noise of Cloud
With Reveal(x) Cloud, ExtraHop is delivering a purpose-built solution designed to enable AWS customers to take full advantage of network traffic for better cloud visibility, detection, and response.
Dave Brown
Vice President, EC2 Compute & Networking Services, Amazon Web Services, Inc.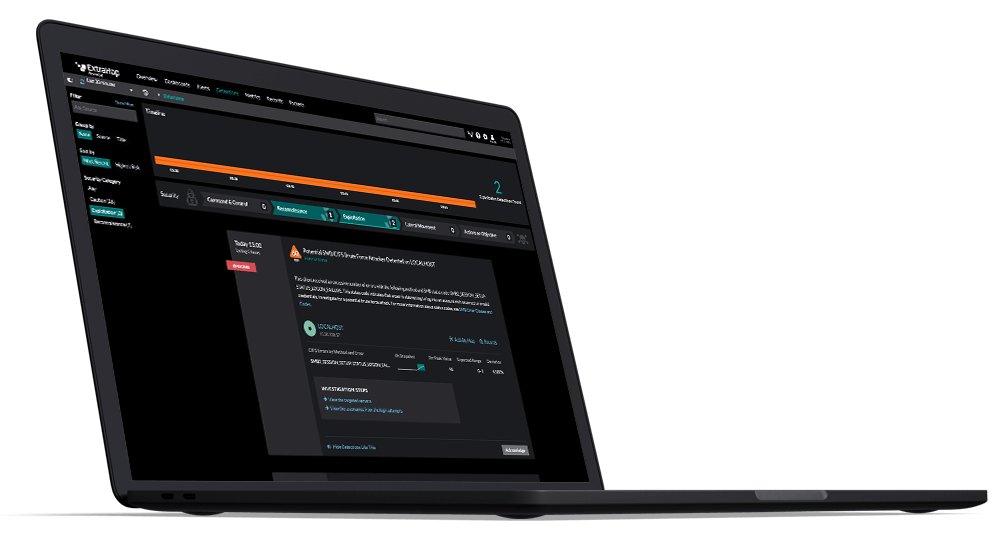 Launch the Demo
Get a feel for how ExtraHop Reveal(x) helps you detect and respond to threats in real time with the full product demo.