Eliminate Blind Spots.
Detect What Matters.
Clear the Queue Faster.
Increased remote workforces, cloud adoption, and widespread use of advanced encryption are challenging resource-strapped security teams to rise above the noise of legacy tools and workflows so they can protect and accelerate their hybrid enterprise.
ExtraHop Reveal(x) Enterprise is the industry leader in network detection and response (NDR), providing complete east-west visibility, real-time threat detection inside the perimeter, and intelligent response at scale. Learn how Reveal(x) outperforms Darktrace, Vectra, and others.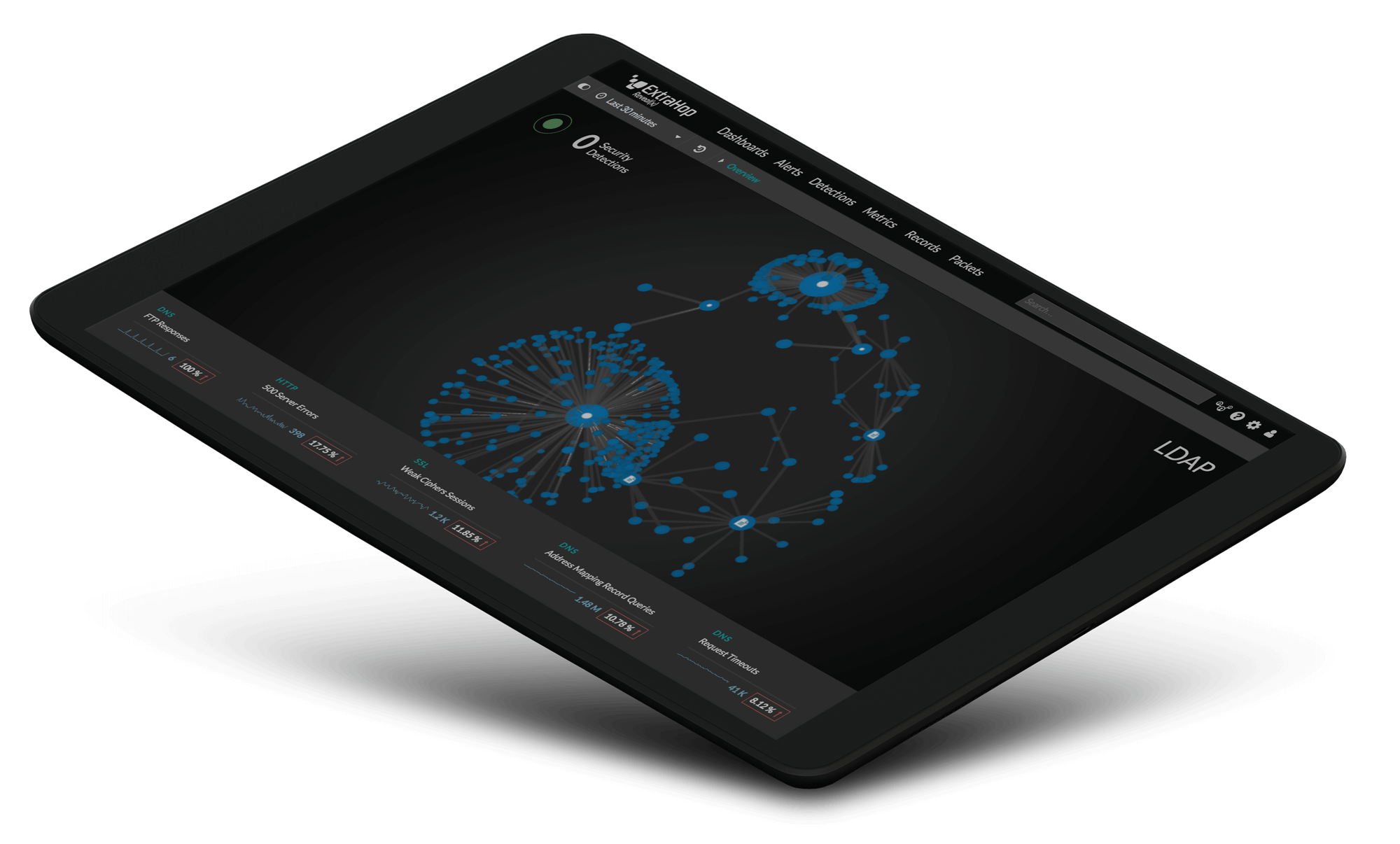 Reveal Threats Inside.
No Darkspace.
---
ExtraHop Reveal(x) network detection and response automatically discovers and classifies every transaction, session, device, and asset in your enterprise at up to 100Gbps, decoding over 70 enterprise protocols and extracting over 5,000 features to keep our machine learning accurate and precise. Learn how ExtraHop brings SaaS-based network detection and response to the cloud with Reveal(x) 360.
Automatically detect new, rogue, and unmanaged devices so you always know what's active in your network.
Comprehensively detect late-stage attack activities using ML-based behavior, rules, and custom triggers.
Validate and remediate threats rapidly with one-click access to contextual evidence & intelligent response options.
Detect Threats That Other Tools Miss
[Reveal(x)] is fast, thorough and ... the level of detection detail as well as the 'next steps' and links between product areas for quick hunting activities, are some of the best we've seen.
Dave Shackleford
Analyst and Instructor, The SANS Institute
Product Review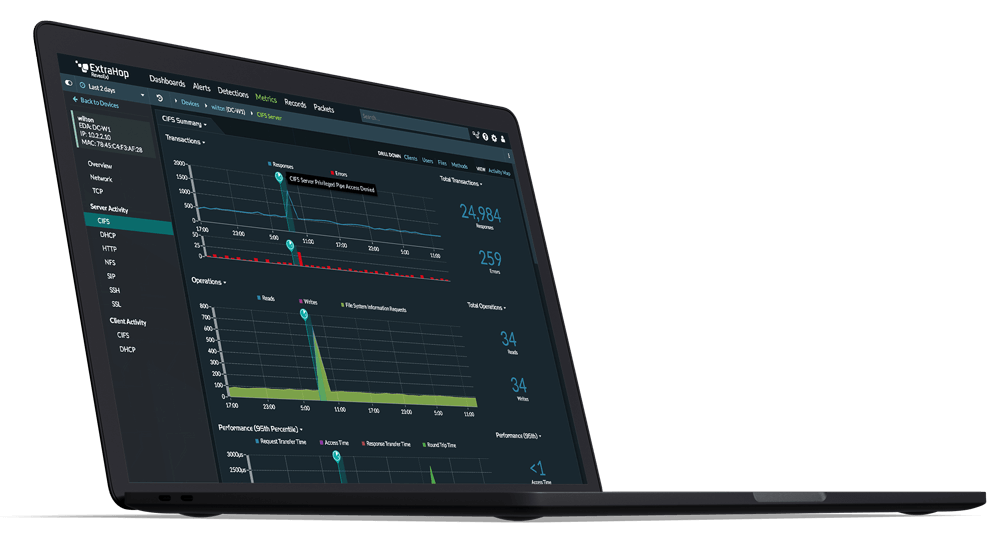 Start the Demo
Detect and investigate data exfiltration, insider threats, and more in the full product demo.